Triathlon Results are an Android Application to follow contestants in IronMan races.
Enables to add contestants before the race and track those during the race, getting information when new times and changed position is given by IronMan Live.
This allows spectators easier to plan where to stand in the course to cheer on the athletes and get the results instantly on your mobile.
Download Triathlon Results at Google Play
Where is the data gathering from?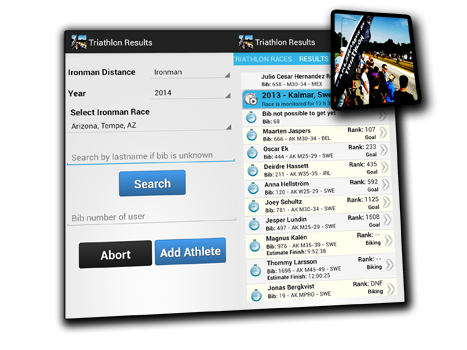 The results are retrieved from Ironman Live, so if Ironman Live have any technical difficulties on the site, this app will also be affect.
Also data is normally not release until the day of the race and thereby not possible to get until then.
This is not an official Ironman live app, but a app to help spectator access the live results during Triathlon races.